Just because it's getting cold outside doesn't mean you have to be cold in the water
Enjoy 20-65% off your most trusted brands!
 *Discount applies to in stock items only. Don't wait to long to come in. You don't want to miss out on this amazing deal!
       PUMPKIN CARVING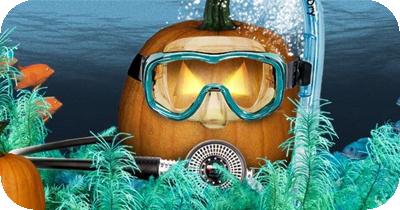 Join us October 26th at Lake Phoenix for our LAST fun dive of the season!We will be having a pumpkin carving contest followed by a sunset dive with all pumpkins lighting up the lake. Make sure you bring your pumpkin carving skills!                                Enjoy amazing food, dives and new dive buddies!!      $125 Includes: entry for Saturday, Gear, 2 tanks, Food, and of course a PUMPKIN.         (non-divers) $50 includes: Entry for Saturday, Food and of course a Pumpkin.
Spaces are going to fill-up fast. Call the shop as soon as possible to reserve your spot!